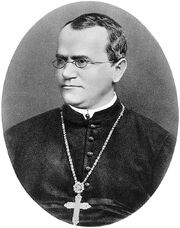 1822-1884
He is the founder of the modern science of genetics. Though farmers had known for centuries that crossbreeding of animals and plants could favor certain desirable traits, Mendel's pea plant experiments conducted between 1856 and 1863 established many of the rules of heredity.
Video:
Community content is available under
CC-BY-SA
unless otherwise noted.